Skip to Content
Warrantied Services at Van Briggle Floors
Services Offered
Van Briggle Floors is a full service, one stop-shop to deliver a beautiful, high quality flooring for your home. As a hand-picked Bona Certified Craftsman, Bob Van Briggle, and our highly skilled installers are proven top-level professionals with the expertise and experience to ensure a beautiful hardwood floor. We offer services to guide you through the entire process of selecting and getting Hardwood Floors installed. From start to finish, our team of professionals will go above and beyond to exceed your expectations.
Flexible business model – you want to buy just hardwood floors, or want us to just install the floors for you, or both? We can work with you either way.
Product selection – what should I get? – Many factors go into selecting the right Hardwood Flooring product for the areas you are considering. We help you choose the right floor for your home based on factors –

Primary usage – family room or kitchen? Pets and / or growing children?
Sub-Floor type – slab or crawl space? Basement or main floor?
Moisture level in the sub-floor – hill side house location?
Solid boards, or Engineered hardwood, or Waterproof flooring?

Job site preparation – Sub-floor preparation, ensure moisture level compatibility with the product you have chosen, tear-out any existing flooring, and optionally move appliances, and furniture to prepare the area.
Flooring Installation – Prefinished Floors, and Unfinished (Sand & Refinish) Floors, Water proof SVC (Stone Vinyl Composite) Floors, Hardwood stairs
Repair Damaged Floors – Repair and restore damaged floors due to water, termites, pets, and other wear and tear
Repair Squeaky Floors – Determine the root cause of squeaky floors, repair, and restore to a high quality floor
All Installation Methods – Will advise what works best for your home – Glued down, Nail-down, Floating wood flooring
Patterned Designs – Parquet, Herringbone, Chevron, and custom designed patterns
Post-install care and maintenance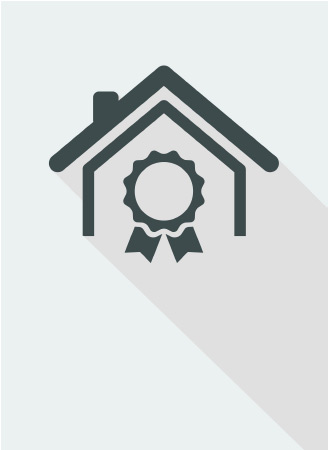 Warranty
At Van Briggle Floors, we take pride in our quality craftsmanship. For us, warranty is not just a legal paper, it's our commitment to keep you satisfied as long as you have Hardwood floors in your home. 80%+ of our flooring business is from repeat and referral clients. A third-generation homeowner walking into our showroom, and sharing the story about their parents and grandparents getting their Hardwood Floors installed by Van Briggle Floors says all that is needed about our commitment to your satisfaction, and implicit warranty we offer. Oh, by the way, legally we do offer a 1 year warranty on all of our services, and 10 year warranty on certain Installation services.
Service Is Our Business, Flooring Is Our Trade Since 1970