Skip to Content
Tufenkian Artisan Carpets by Van Briggle Floors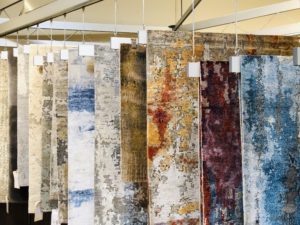 Resilient and Luxurious Tufenkian Artisan Carpets
Van Briggle Floors is proud to offer Tufenkian Artisan carpets (Area Rugs) in our Bay Area showroom. These beautiful and luxurious Area Rugs will enhance your home décor, and a complement to your Hardwood Floor. We are one of very few licensed Tufenkian Artisan Carpets dealers in the Bay area, bringing you a vast collection of high quality, responsibly woven Wool and Silk Rugs. Sourced from high altitude of the Himalayan Mountains, this wool is stronger and longer, carries much more lanolin creating a more resilient, luxuriously thick, and stain resistant material. Once collected, sorted, and dyed, the wool is hand-woven by local craftsmen and women to create stunning carpet designs that range from traditional to contemporary, and Van Briggle Floors proudly shares these designs with all our customers in the Bay Area. The long journey these rugs take from Kathmandu to your living room is full of history, so you'll enjoy a beautiful and meaningful decoration that's the perfect solution to add warmth to hardwood floors.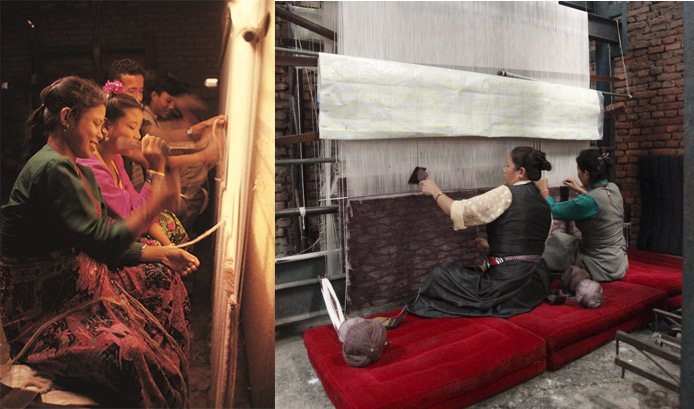 The Workplace and Culture
James Tufenkian created this compound with one thing in mind, quality. The quality of life for his weavers and their families, as well as the quality of each hand-knotted artisan carpet. James Tufenkian built an expansive medical center to ensure the health and safety of the compound workers and their families. Not long after, he built a Montessori school for the children giving them the opportunity for a brighter future.
"From the profits of the business, we aim to leave the world better than we found it" – James Tufenkian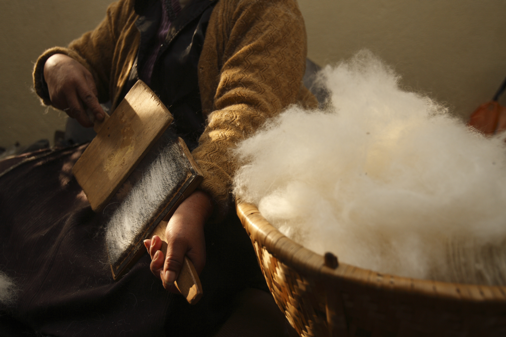 Creating the Yarn
Once the wool has reached the compound, it begins the traditional and historical process of carding, spinning and dying. The wool is placed between two metal tools, brushed and gently hand combed until the fibers are roughly aligned in an ancient process called carding. After the carding is completed, the wool is hand spun using mahogany spinning wheels creating yarn. The yarn is divided into small lots and placed into copper vats to be hand dyed using Swiss Metal Complex Dye. This dye is known for its depth and color consistency which creates a richer look. Once the yarn has been dyed, it is placed in the sun to dry.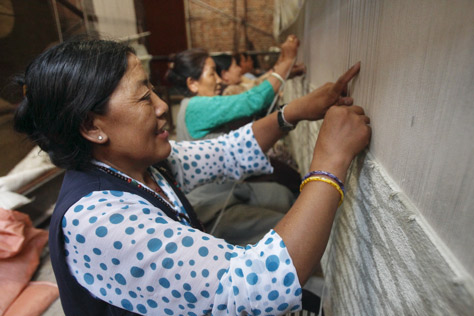 Weaving and Finishing
Tufenkian Artisan Carpets are hand woven using a Sennah Loop, otherwise known as a double knotting system. Using wooden looms, the weavers follow a pattern creating a beautiful design one knot at a time. Once the pattern is complete, the rug is removed from the loom and hand sheared to create an even surface. Once the even surface has been achieved, the workers use smaller shears between the colors to enhance the clarity of the design. The final step in completing each carpet is washing. Every carpet is washed using an environmentally friendly cleaning method at a Nepalese facility or Europe's premier washing facility.
Service Is Our Business, Flooring Is Our Trade Since 1970